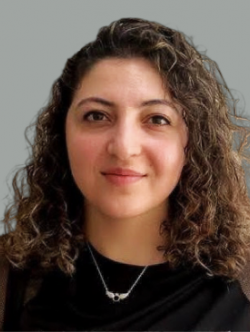 Dareen Akram Husain
Communications & Visibility Officer
Dareen Akram Husain is a seasoned Communications and Visibility Officer at Al Hayat Center - RASED. With over three years of experience in social media moderation, handling, and content writing, Dareen has made significant contributions to the organization's communication strategy and online presence.
As part of her role, Dareen has been responsible for creating the communications strategy and overseeing the creation of the social media content calendar. She has also played a critical role in maintaining the organization's website, ensuring that it remains up-to-date and engaging for its audiences.
In her free time, Dareen enjoys reading and exploring new adventures.
Dareen Akram Husain