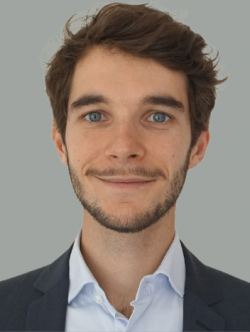 Rémy Roisnel
Senior Project Officer
Rémy Roisnel is a Senior Project Officer at Al Hayat-RASED specialized on governance and humanitarian issues in the MENA region. 
After working with the OECD for two years on governance projects in Tunisia and the MENA region, he joined Al Hayat-RASED where he currently supports the Nazaha project and focuses on issues of civil society, youth empowerment, gender equality and local governance.
Rémy holds a Master's Degree in International Security, as well as a Bachelor in Social Sciences from Sciences Po Paris, with specializations on the Middle East. Throughout his various educational and professional experiences, he lived in Lebanon and Jordan, and coordinated various humanitarian and governance-related projects on Palestine, Syria, Jordan, and Tunisia.
Rémy Roisnel