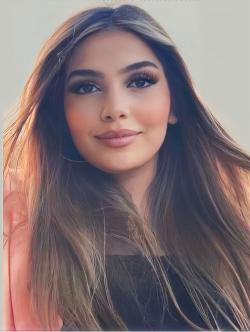 Wassan Fanatseh
Sub-Grants Officer
Wassan Fanatseh is a dedicated Subgrants Officer at Al Hayat Center - RASED, where she works to support the organization's mission of promoting human rights and social justice. A passionate advocate for a better world, Wassan is committed to creating meaningful change and empowering marginalized communities. 
With a background in international relations and a strong interest in diplomacy, Wassan has also participated in Model United Nations (MUN) conferences, where she developed her skills in negotiation and collaboration. Her experiences in MUN have given her a valuable perspective on the importance of effective communication and working towards common goals.
In her current role at Al Hayat Center - RASED, Wassan is responsible for managing the NAZAHA Project's sub-grants program, overseeing the distribution of funds to local partners and ensuring that their projects are aligned with the organization's mission and goals. Through her work, Wassan is able to support a wide range of initiatives aimed at promoting human rights, social justice, and sustainable development.
With a strong commitment to social justice and a proven track record of effective project management, Wassan is a valuable asset to the Al Hayat Center - RASED team. She is a dedicated and driven professional who is passionate about making a positive impact in the world, and she is eager to continue working towards this goal in the years to come.
Wassan Fanatseh