Under patronage of H.E. Kreishan the closing event of the project "The Role of Local Administration in Promoting Social Cohesion"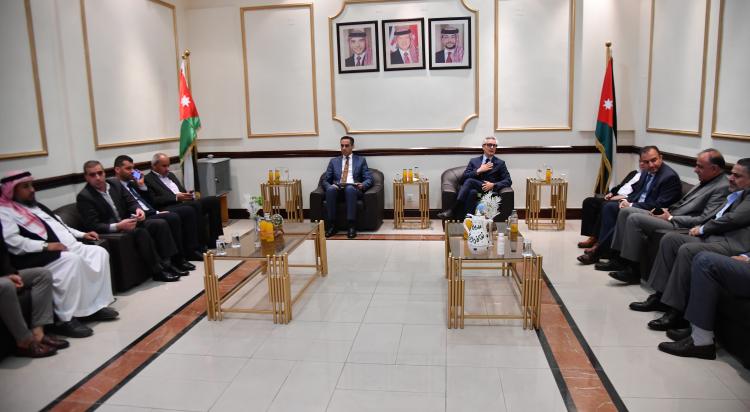 On Sunday, May 7, the We Share Center for Civil Society Development, in cooperation with the Hayat Center – RASED and supported by the Norwegian Ministry of Foreign Affairs, held a closing conference for the project "The Role of Local Administration in Promoting Community Cohesion." The conference took place under the patronage of H.E. Deputy Prime Minister and Minister of Local Administration, Mr. Tawfiq Kreishan, and was delegated to H.E. Secretary General of the Ministry of Local Administration for Administrative and Financial Affairs, Dr. Nidal Abu Orabi Al-Adwan.
Dr. Nidal Abu Orabi Al-Adwan highlighted the ministry's efforts to clarify the role of local administration at the national level. He confirmed that municipalities, provincial councils, and the ministry have developed plans and programs aimed at implementing development projects that provide job opportunities for youth, women, and people with disabilities, including in remote areas. These projects aim to create a safe environment, foster community peace, and offer wider opportunities for municipalities to serve local communities.
The Ambassador of the Kingdom of Norway, Mr. Espin Lindbäck, praised the cooperation between the Hayat Center - RASED, their partners in the governorates, and the Embassy of the Kingdom of Norway. He emphasized the importance of local administration in building society and enhancing societal cohesion.
Dr. Amer Bani Amer, Director of the Hayat Center - RASED, discussed the project's work in building the capacities of civil society institutions and enhancing their roles in promoting dialogue to improve societal cohesion.
The conference included a dialogue session featuring various stakeholders, including the head of Zarqa Municipality, the Chairman of the Zarqa Governorate Council, Dr. Yusra Al-Khalayleh, Head of the Supportive Humanities Department at the Hashemite University, and media representative Rasha Asfour.
The discussions revolved around the local administration's contributions to building a healthy and cohesive community environment, the national responsibility of civil society institutions, the role of universities in shaping cultural thought and promoting community cohesion, and the importance of communication between the local administration and the media.
Mailchimp Subscription Form: News Letters